The beautiful Argentine models, Julieta (@julieta.allegretti) and Valentina (@vkryp)have left the fan community of "Chainsaw Man" gaped when sharing a captivating gallery of photographs, in which they have masterfully embodied two iconic characters from the franchise: Power and Makima.
Julieta Allegretti and Valentina Kryp have taken characterization to a new level by embodying two of the most notable characters in "Chainsaw Man." Julieta immerses herself in the role of Power, the demon with a vibrant personality and impressive powers, while Valentina channels the enigmatic and complex Makima, leader of the Special Public Security Division.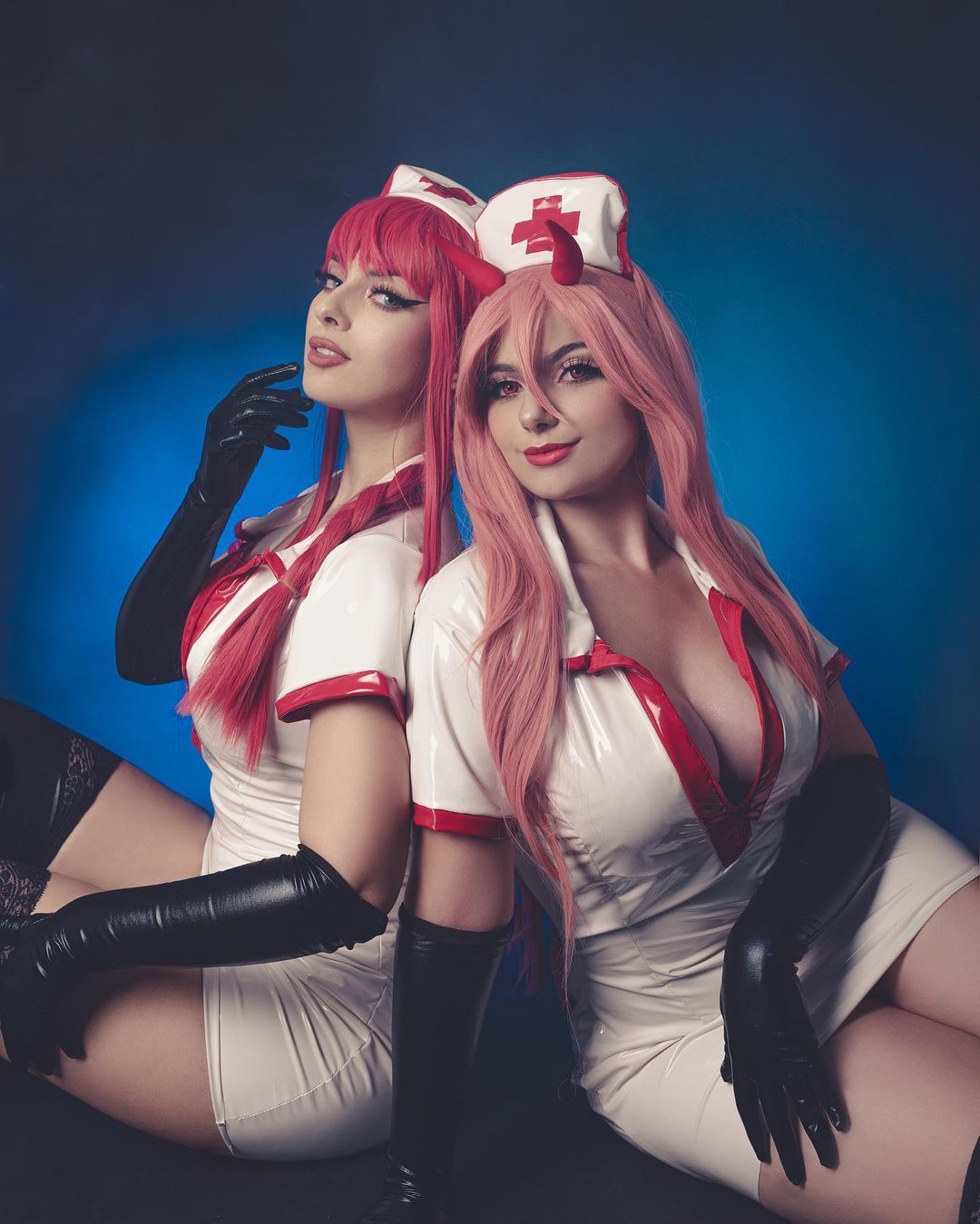 The gallery shared by these Argentine cosplayers not only stands out for its precision in the recreation of the costumes and details of the characters, but also for the sensuality that they have managed to convey in their interpretations. Power and Makima's erotic characterization adds a unique and alluring touch, capturing the essence of "Chainsaw Man's" bold and provocative aesthetic.
"Chainsaw Man" is known for its intense storytelling and memorable characters, and Power and Makima are instrumental in this equation. Power, with his wild attitude and connection with protagonist Denji, has earned a place in fans' hearts. On the other hand, Makima, with her mysterious agenda and crucial role in the story, has become an intriguing and controversial character.
The "Chainsaw Man" franchise has gained significant popularity both in Japan and internationally, and the Argentine cosplayers' passionate recreation of Power and Makima reflects the work's global impact. The fan community continues to show a fervent appreciation for the story and its characters, which is reflected in the creativity and dedication of cosplayers like Julieta and Valentina.
Fountain: Instagram Official Account