The Twitter accountエキストラ担当K (@EX_KT08)", which is dedicated to recruiting and casting thousands of people to be extras in film productions in Japan, recently became a trend after a curious call that would reveal the production of a live-action for the popular franchise of Oshi no Ko.
The call writes:
«With more than ten million copies in circulation, a live-action adaptation of a popular manga will be made! A magnificent young cast of actors has already been assembled, and a blockbuster of a drama and a film at the same time begins. For this reason, the call for extras also begins! If you are interested, please register at the attached link».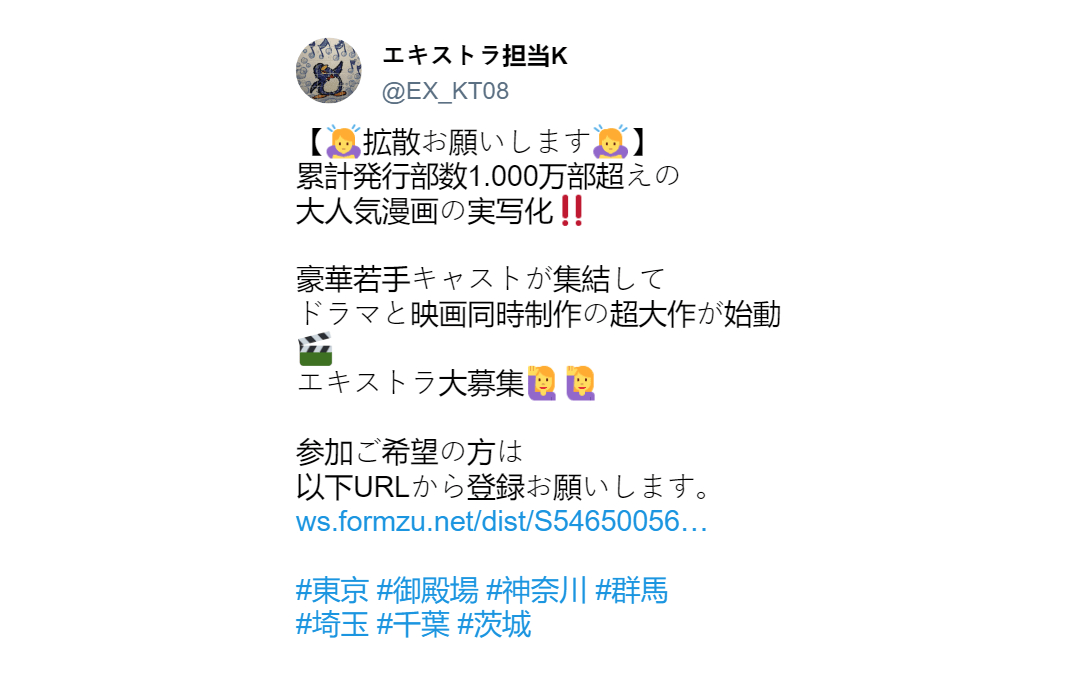 Another key element that the call reveals is the fact that The live-action adaptation project has contemplated both a television series (which are also known as "Dramas") like a movie, so it is effectively a "blockbuster". Although at no point is the name "Oshi no Ko" mentioned, the description of "more than ten million copies in circulation" and "a popular manga" seems to just fit this franchise.
After all, other manga franchises that surpass this figure only include "Karakai Jouzu no Takagi-san", "Sousou no Frieren", "Wotaku ni Koi wa Muzukashii", "Nisekoi", among others, but those mentioned either already have previous live-action projects or they do not fit into a project of this type. In fact, the call itself is quite specific about the scenarios:
«Would you like to participate in the filming of a drama or a movie? More than 10 million copies in circulation! We will shoot various scenes, such as school scenes, musical scenes and dramatic scenes. A live-action adaptation of a successful manga! The popular manga is being turned into a live-action film and television drama with a cast of young, talented actors».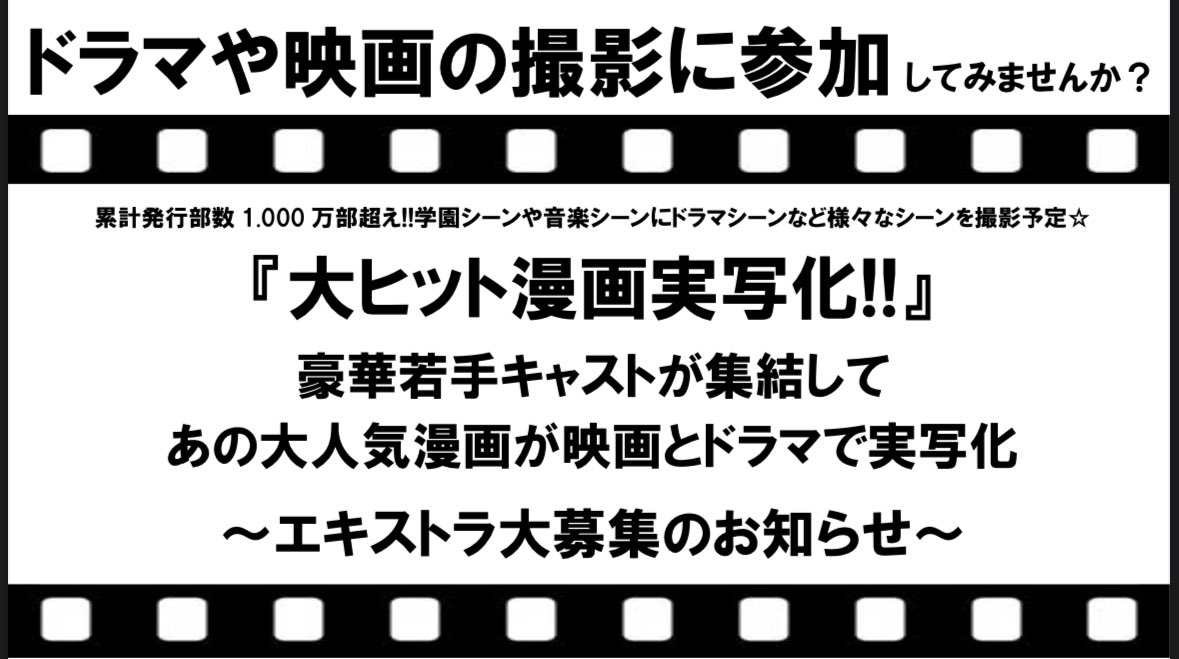 It is true that this is all speculation, but the coincidences are too many not to think of Oshi no Ko immediately. Will it be officially announced soon? According to the call, recordings will begin in mid-November, and if you are interested, you should know that you will not be paid to participate. However, You will receive some unpublished products from the franchise as a thank you on the same day of your participation..
Synopsis of Oshi no Ko
16-year-old girl Ai Hoshino is a talented and beautiful idol who is adored by her fans. She is the personification of purity, but not all that glitters is gold… Gorou Honda is a gynecologist from a rural area and a big fan of Ai. So when the pregnant idol shows up at her hospital, he's beyond baffled. Gorou promises him a safe delivery, but little does he know that an encounter with a mysterious figure would result in his premature death, or so he thought. Opening his eyes, Gorou finds himself in the lap of his beloved idol and discovers that he has been reborn as Aquamarine Hoshino, Ai's newborn son! With his world turned upside down, Gorou soon discovers that the world of entertainment is full of thorns, and that talent does not always generate success. Can he protect the smile of his beloved idol from him?
Fountain: Otakomu
(c)赤坂アカ×横槍メンゴ/集英社