In the description of the eighteenth compiled volume, the publisher Shogakukan listed that the manga written and illustrated by Kotoyama, Yofukashi no Uta (Call of the Night), has entered its final story arc. This volume will be released on November 17 in Japan, and it should be noted that it has not been defined how extensive the last story arc will be.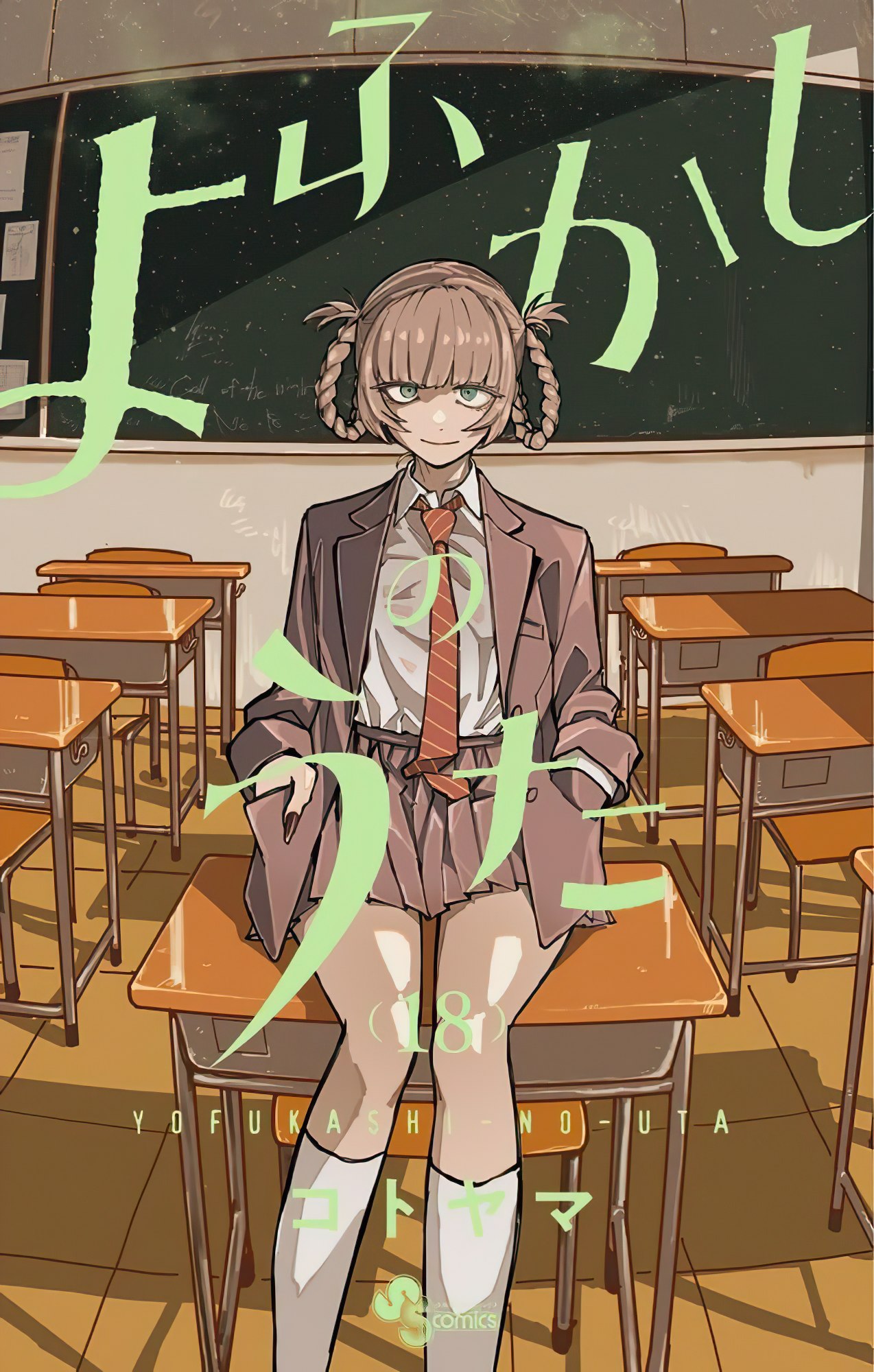 For its part, Kotoyamawho is also the author of the franchise of Dagashi Kashithe publication of the manga in the magazine began Weekly Shonen Sunday from the publisher Shogakukan in August 2019. An anime adaptation by the studios LIDEN FILMSwith the address of Tomoyuki Itamura and scripts written by Michiko Yokotepremiered during the season of Summer-2022 (July-September) in Japan.
Synopsis of Yofukashi no Uta
Kou Yamori seems like a typical high school student on the surface. Relatively good at studies and kind to his classmates, he tries hard to maintain this facade. One day, however, he decides to stop pretending and drops out of school, developing insomnia as a result of not having a daytime outlet for his energy. When he goes out for a walk alone at night, he feels slightly better, although he is aware that his inability to sleep should be considered a serious problem.
On one of those walks, Kou meets a strange girl, Nazuna Nanakusa, who diagnoses the cause of his insomnia: despite having made changes in his life, it continues to prevent him from experiencing true freedom. She tells him that he won't be able to sleep if he isn't satisfied with the way he spends his waking hours. When it seems that he has resolved his current concerns, Nazuna invites him to her apartment to share her futon. After a while, unaware that he is just pretending to be unconscious, she leans over him and bites his neck.
Fountain: Official site
© コトヤマ (著) / SHOGAKUKAN 小学館