Let's be real; Summer 2021's lineup wasn't exactly all that. That's not to say that the shows in that period were bad. Rather, it's just that if you asked most anime fans which season would be 2021's low point, it's likely that Summer would have been the season people pointed toward.
However, in a season where shows like Remake Our Life, Girlfriend, Girlfriend, and Miss Kobayashi's Dragon Maid got their time in the spotlight, there are some shows that didn't get significant attention, despite being good in their own regard. One such show that falls into this category is Kageki Shojo.
I'll be honest, going into the show, expectations were low. From the outside, the show looks so unassuming. That, alongside its simple premise, made it hard to see the show reaching high levels of excellence. However, just three episodes led to all doubts regarding the show's quality being thrown out the window.
Week after week, Kageki Shojo consistently impressed again and again. Once its thirteen-episode run ended, it cemented just how great of a show it was, keeping up a level of quality that was astoundingly remarkable. That it's only ever reached the top ten of Anime Corner's rankings once this season, ending Summer 2021 with a score of 0.99%, is a tragedy. It is for this reason that it's easy to dub Kageki Shojo as Summer 2021's underrated gem, and why I implore more people to give this marvelous show a chance.
What is Kageki Shojo?
It's important to establish first and foremost what kind of a show Kageki Shojo is. Kageki Shojo tells the story of Sarasa Watanabe, Ai Narata, and a number of other girls. These girls have just gotten into the prestigious Kouka Opera Music School. The show tackles their first year in this school, centering around the struggles they go through, their interactions with their peers, and their attempts to become the stars they want to be.
Essentially, it's a very quaint, unassuming type of show. No, it's not one of those anime that have crazy premises or insane characters. There are no superpowers, no life-endangering battles, no crazy sakuga moments of animation. It's important to establish this in order to set reasonable expectations for the show for any prospective viewers. It's best to go into the show not expecting the next Demon Slayer or Attack on Titan, after all.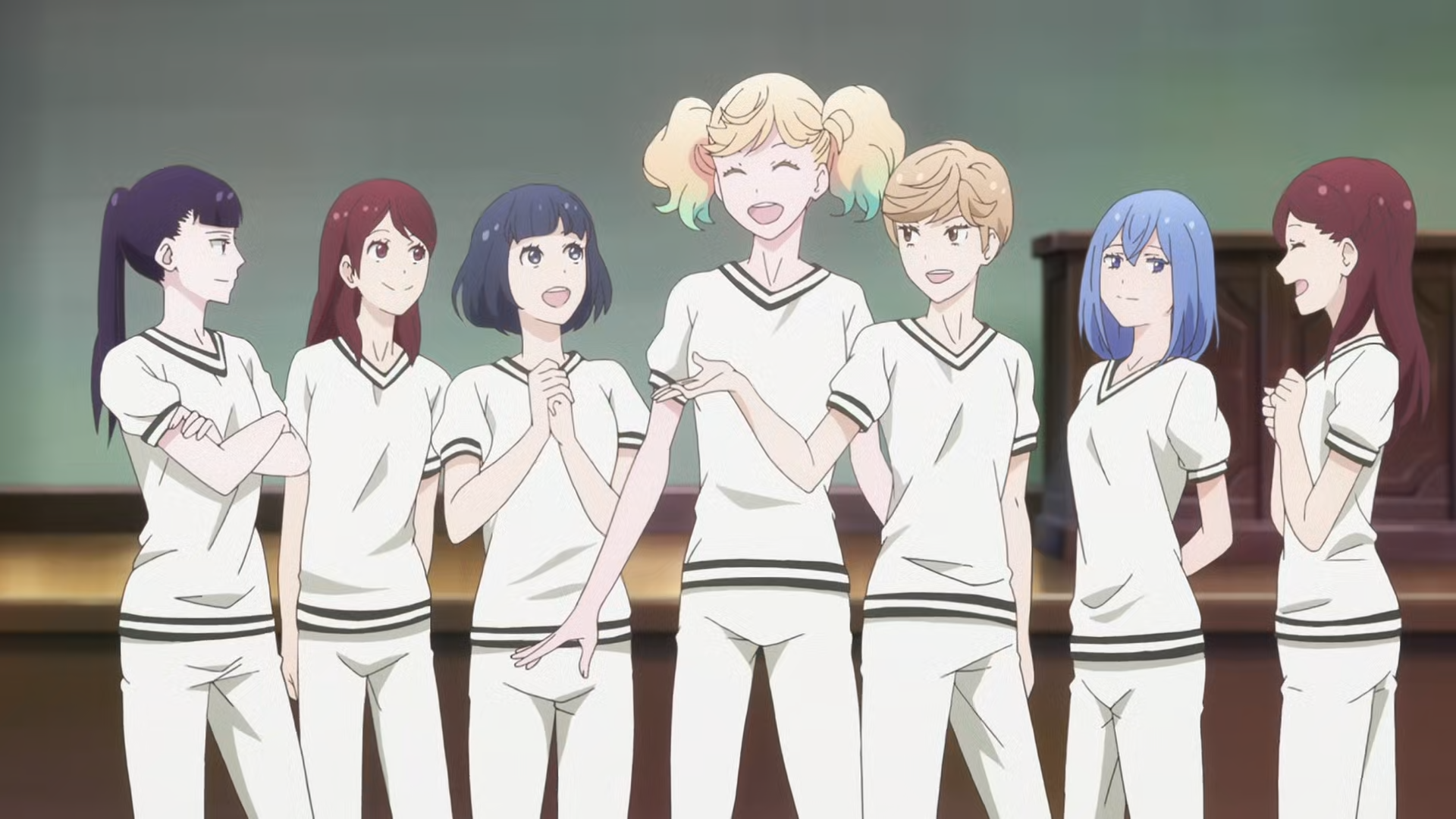 Kageki Shojo is a show that excels at depicting the triumphs and tribulations of pursuing one's dreams in a realistic yet whimsical manner. It's a very human show, excelling most at fleshing out its core cast of characters and making them feel real. It's also a very mature show, occasionally shedding light on some very serious topics in a thoughtful manner. These are the strengths of Kageki Shojo, and what essentially makes it a great story.
Wonderful characterization
The characters introduced in Kageki Shojo are characterized so incredibly well throughout the season. The show is unafraid to take its time with making sure that viewers understand who these characters are at their core.
The main characters, Sarasa and Ai are the biggest beneficiaries of this. Throughout the season, viewers really get a good sense of who they are and why they are the way they are. Furthermore, their interactions make for incredibly compelling viewing. Sarasa and Ai are polar opposites in terms of their personalities. To see them meet for the first time, and then struggle to get along is quite fun to watch.
What's just as impressive though is how the show goes about characterizing its side characters. On a number of instances, whole episodes will be dedicated to a single character to flesh them out.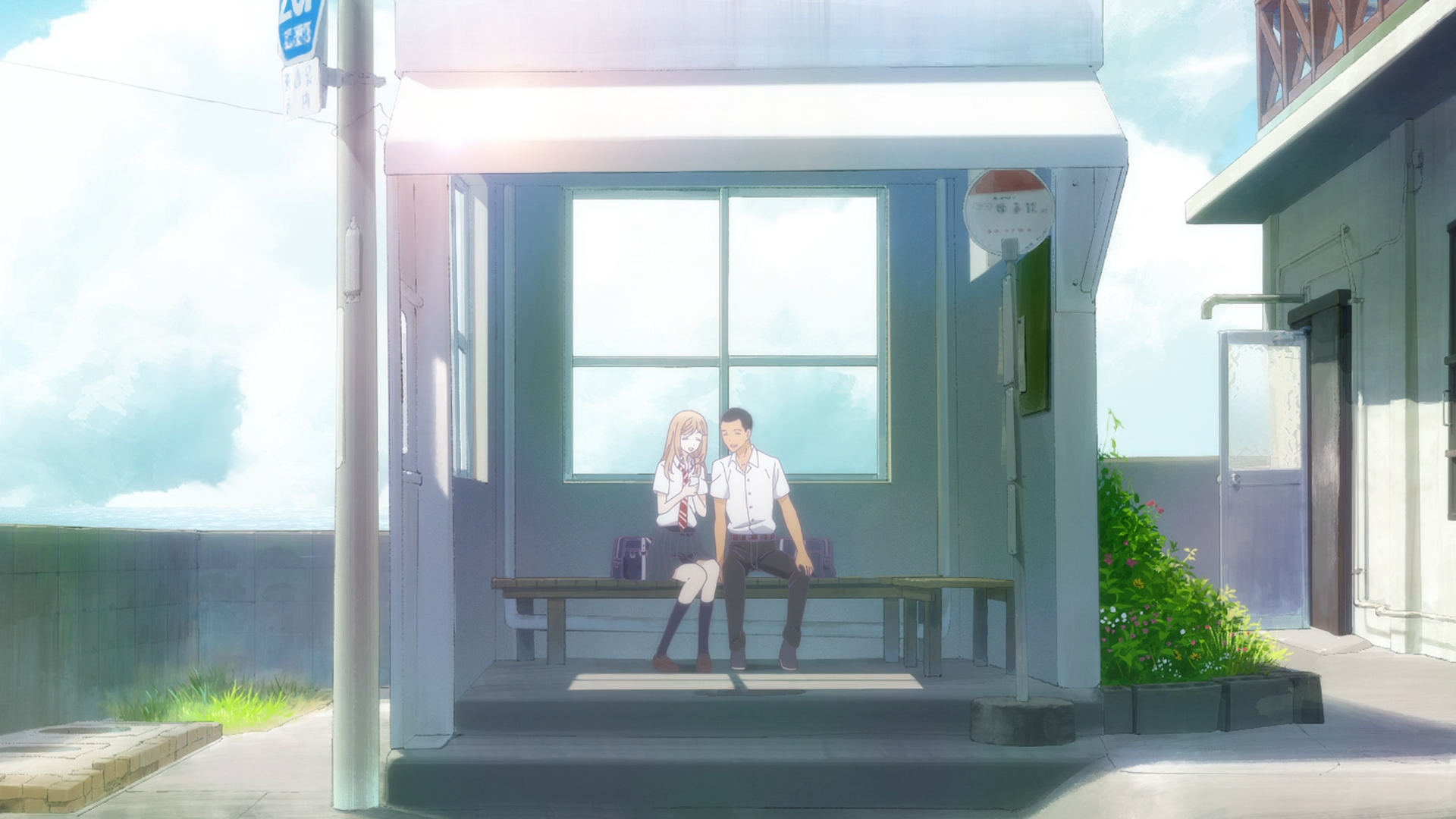 Honestly, it's these solo-focused episodes that are some of the highest points the show reaches. Episodes 3, 5, and 8 in particular are stellar examples of this. It's difficult to discuss without spoiling anything, but it's important to understand that every girl of the core group gets their time to shine. These girls' stories all have moments of sadness, joy, and everything in between. These characters are the heart of the show. That they elicit such strong emotions from viewers is a testament to how good Kageki Shojo's writing is.
A mature, thoughtful story
Kageki Shojo also tells a mature and thoughtful story throughout its first season. As was mentioned earlier, there are some serious pieces of subject matter that are brought up in the show. These subjects are those that demand a delicate, thoughtful touch to them, and the show more than provides. The severity of the matters discussed are never downplayed and are always given the reverence they so deserve. That the show tackles these serious matters excellently while maintaining an atmosphere of whimsy is nothing short of amazing.
However, beyond these serious matters, the core story Kageki Shojo is telling is also so astoundingly compelling. The constant struggles that these girls go through on their journey to succeed at Kouka is what drives this story. Life at Kouka is never easy for these girls, and the struggles they face seem to change day by day.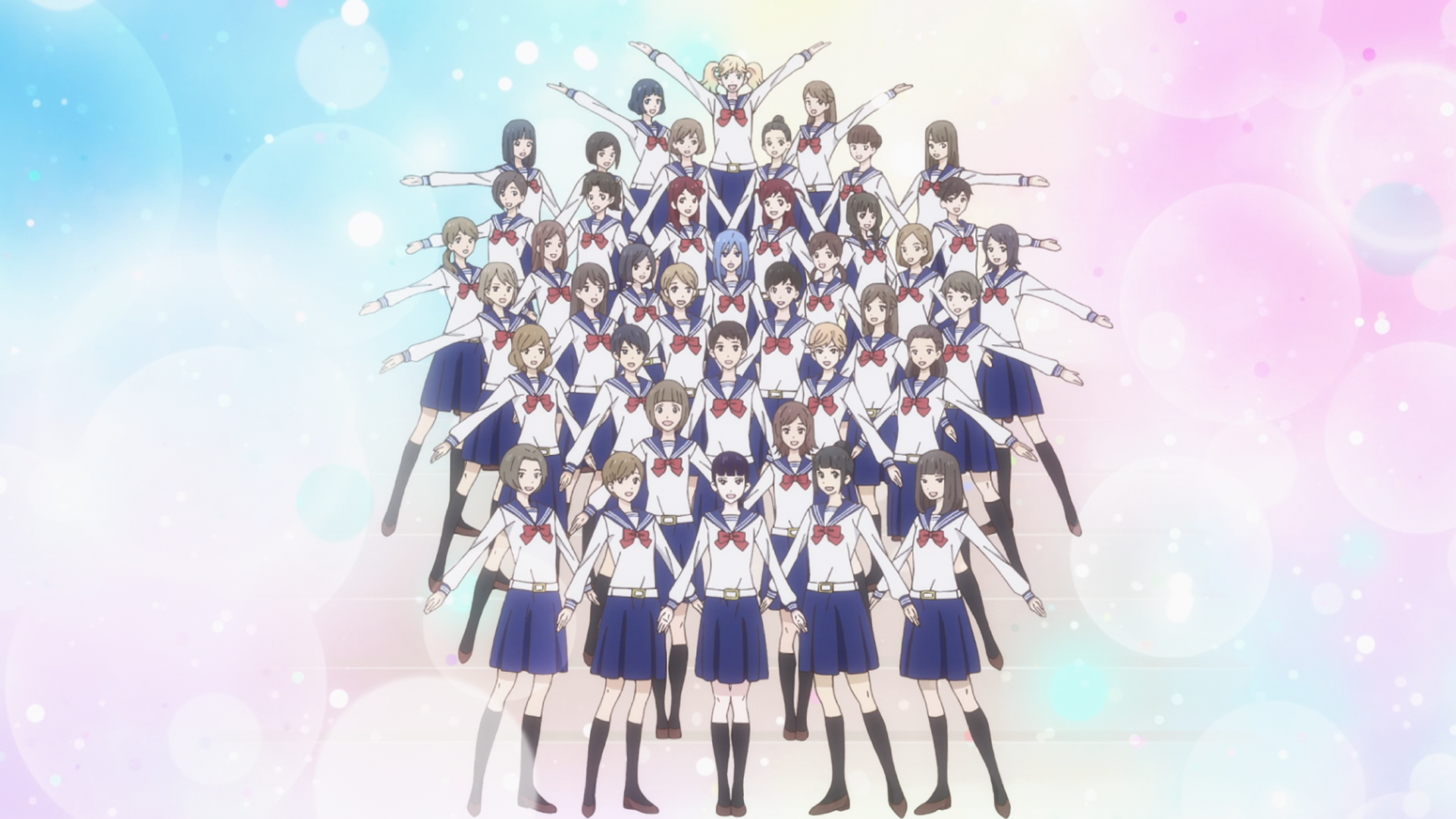 It's through these struggles that the bonds between the girls strengthen. These girls know better than anyone else how hard it is to succeed at Kouka, and thus, over time, they begin to bond over their struggles. Throughout the show, they are constantly reminded of how far they are from reaching Kouka's silver bridge. And yet, episode after episode, you can see the progress the girls go through.
No, maybe not all of us want to become theater stars, like these girls. But for anyone who's ever yearned for a dream, this story will be so easy to relate to. Much of that comes down to how strong the storytelling of Kageki Shojo ultimately is.
Excellence all around
As of the time of writing, the future is uncertain for Kageki Shojo. There's no news regarding whether or not a second season is being planned for the show. A second season for this fantastic show would be great. But whether or not it does come, this first season will always be able to stand tall and proud on its own.
Kageki Shojo remains a beautiful, heartfelt, mature story that is capable of weaving so much emotion in its little thirteen-episode run. Every facet of its being exudes excellence all around. Each episode of this first season provides a wholesome and earnest story that almost anyone can enjoy.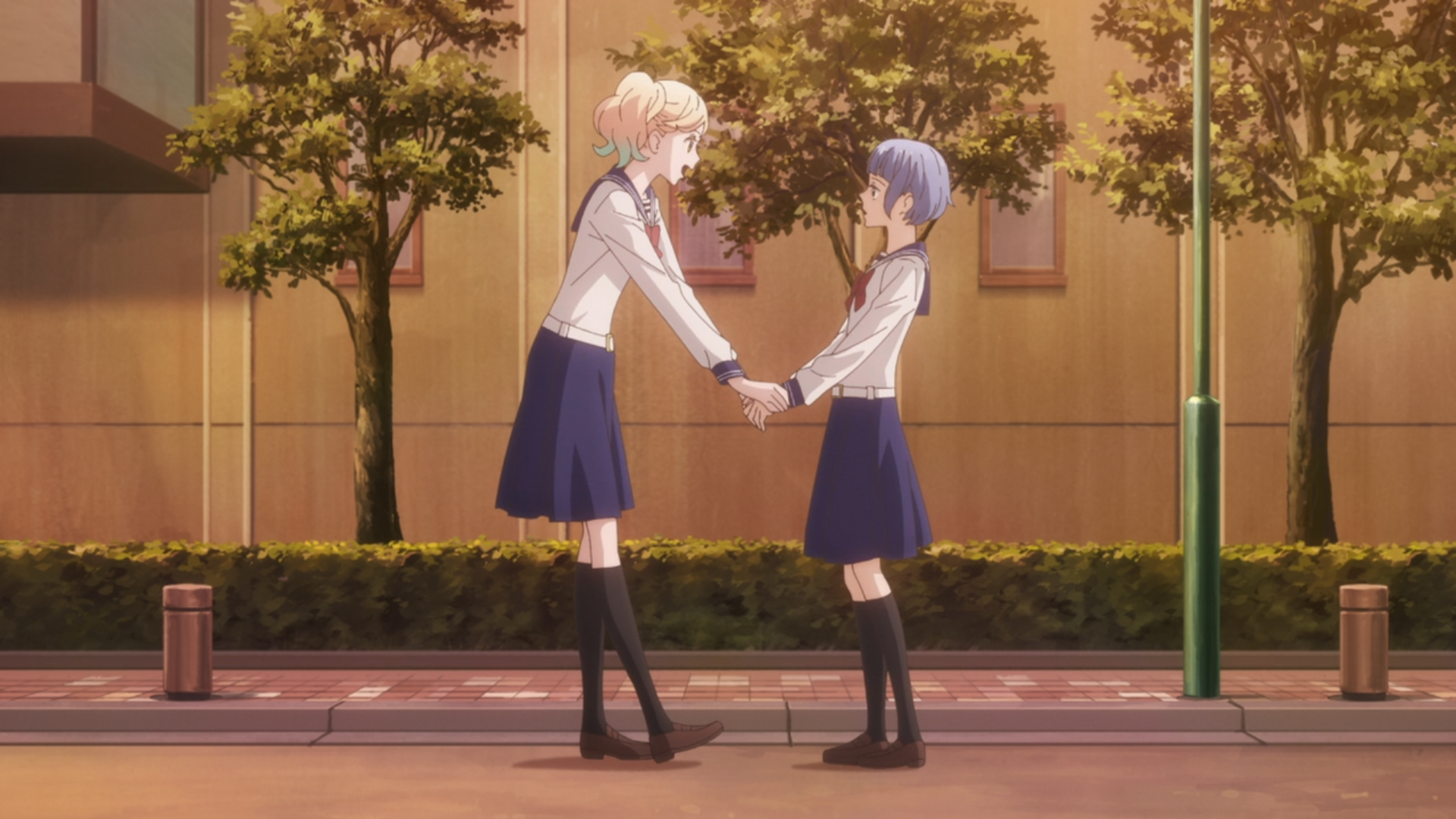 If you can, please do give this show a fair shot. It doesn't feel like many people have, which is understandable given its modest nature. However, this show, this love letter to the dreamers everywhere, is too good to be collecting dust as one of Summer 2021's obscure anime.
So as Summer ends and Fall begins, why not give Kageki Shojo a chance? It's a very short season, with thirteen wonderful episodes that are all available on Funimation. Fall in love with the brilliance of its story, characters, and themes. I promise you, you won't regret it.
©Kumiko Saiki, Hakusensha / Kageki Shojo Production Committee