In a revelation that has rocked the anime community, a recent leaker has claimed, on condition of anonymity, that the third season of the acclaimed anime "one punch man" could hit Japanese screens in the year 2024. According to this leak, MAPPA animation studios could assume responsibility for the production of this new installment.after finishing his work in "shingeki no kyojin" (Attack on Titan) this same year.
However, it is crucial to note that this information lacks official confirmation, which invites it to be treated with caution. This is not the first time this information from the third season has been mentioned; in the past, a user recognized as "Shonenleaks" shared a similar leakamassing tens of thousands of followers. However, his account was suspended due to "copyright claim" allegations. This circumstance raises questions about the authenticity of the current leak.
The reaction to the removal of the "Shonenleaks" post is also noteworthy. Some argue that the legal action could indirectly suggest that the leak possessed some degree of veracity, since the step was taken to file a copyright claim on information alleged to be false.
Back then, the official "One Punch Man" Twitter account issued a warning to fans, advising to be skeptical of any information coming from social media. This communication could have been a direct response to the "Shonenleaks" leak, seeking to control the spread of this leak that could be true.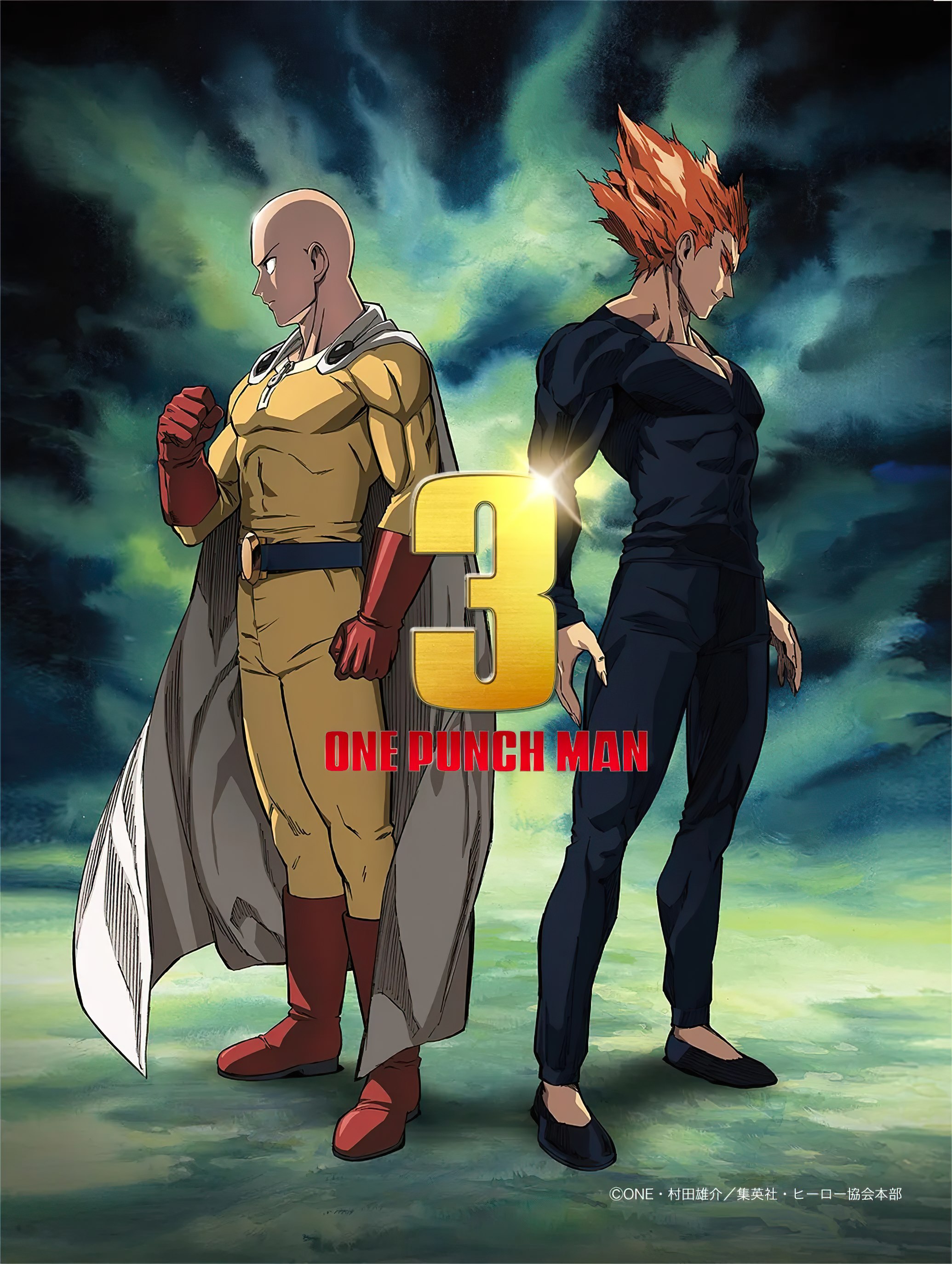 ONE began publishing the manga independently in 2009, and later Yusuke Murata began publication as a manga on the service Tonari no Young Jump from the publisher Shueisha in June 2012. The work inspired a twelve-episode anime adaptation produced by the studios Madhouse and premiered in October 2015, followed by a twelve-episode second season produced by the studios JCSTAFF and released in April 2019.
Synopsis for One Punch Man
Seemingly ordinary and unimpressive Saitama has a rather unique hobby: being a hero. To pursue his childhood dream, he trained relentlessly for three years and lost all of his hair in the process. Now, Saitama is incredibly powerful, so much so that no enemy can defeat him in battle. He is so powerful that he only needs to land one hit to defeat his enemies, because of this he is no longer able to enjoy the thrill of battle and has become quite boring.
All this changes with the arrival of Genos, a 19-year-old cyborg, who wishes to be Saitama's disciple after seeing what he is capable of. Genos proposes that the two join the Hero Association to become certified heroes who will be recognized for their positive contributions to society, and Saitama, surprised that no one knows who he is, quickly agrees. And so begins the story of One Punch Man, an action comedy that follows an eccentric individual who longs to fight strong enemies who can hopefully give him the thrill he once felt and just maybe, become popular in the process.
©ONE・村田雄介/集英社・ヒーロー協会本部